Aluminum and Masonry Refinishing and Repair
This page will present a complete list of Reardon's Specialties with Aluminum Siding Refinishing as well as House Washing, Sand Blasting, Corrosion Control and Masonry Restoration. It will also list what products we use. From our paints to our sprayers and all in between.
What Reardon's will do for you:
Inspects home for damaged siding gutters etc. Replace when necessary.
Cleans siding before painting.
Scrub siding to remove dirt and oxidized paint.
Inspect and recaulk entire house if needed.
Protectively cover everything not to be painted.
Sand off corrosion.
Prime where needed.
Spray two coats of Sherwin-Williams Paint.
Paint doors, doorways Trim etc. using a minimum of two full coats.
Re-attach shutters, light fixtures etc.
Complete Clean-up.
No Sub-Contractors.
10-Year limited warranty given to every customer.
For Your Protection:
ALL workers covered by worker's comp.
Licensed in Localities where required.
Bonded and Insured through Nationwide Insurance
When it comes to

Masonry Reardon's uses:
Diedrich 101 Brick Cleaner and Diedrich 606 Paint Remover
Bio-Hazardous safe chemicals that are approved by the State
High-Pressure sprayer that packs 3,000 p.s.i to deep clean
masonry surfaces

Also inquire about Reardon's Powerwashing of properties and Deck Washing and Staining.
Reardon's Use of Modern Spray Technology
On average it is 70% to 75% less to have your house sprayed with high pressure technology. With the new technology and today's paint formulas, most homeowners are going with a repaint of their houses instead of new material replacement, Weather permitting, Readon's can complete the entire job in just a few days! Let Reardon's be your choice in making your house look brand new again. Be the envy of the whole block.
Reardon's uses some of the best equipment on the market starting with: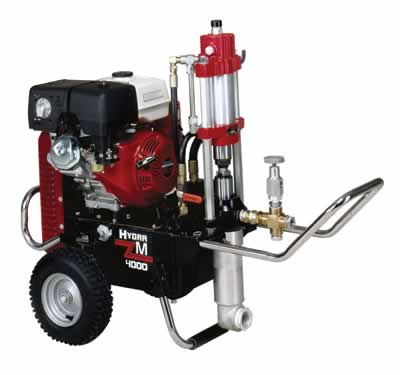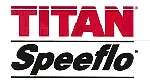 The Speeflo , left, is a heated and non heated, Air assisted Airless Sprayer. This causes Higher Transfer Rates of the paint supplying a more even spray pattern..
Reardon's Spray Guns are some of the Best!

Reardon's uses The Nordson Kinetix Models of Spraying Systems. It is able to spray with Electrostatic Power. It also maintains fluid pressure and has a feature "Dynamic Motion" which means only a Spray Specialist, like those Reardon's has on the team, should be wielding one!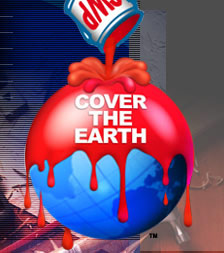 Lastly Reardon's only uses
Sherwin-Williams
A-100 Exterior Coating paint, except when asked by the owner of the house. Use the Highlighted Sherwin-Williams underlined link above to access the various paints. A-100 is like "New siding sprayed from a gun". A-100 comes in hundreds of colors.
Click the Sherwin-Wiliams link above and start picking your colors.
The Port-O-Bender helps mold your Siding back into place
With the simple injection of the molding;
and a few bends......
Your damaged siding.....
WILL BE GOOD AS NEW!!!

Reardon's does it all, in all aspects! Your job will be thoroughly done and you will not be unhappy...

Its Guaranteed!

!!

"Other contractors stop at our sites to see what and how we are doing it..."

Reardon's is the lone fore-runner in painting!
Call REARDON'S for a FREE ESTIMATE
440-233-6852
520-298-8038
OHIO ADDRESS and NUMBER
ARIZONA ADDRESS and NUMBER
All rights reserved. Copyrighted
LICENSED ~ BONDED ~ INSURED