Arizona / Stucco Refinishing Information
Reardon's branched out to Arizona approximately 10 years ago and opened up shop. Reardon's did extensive research on learning the skills of Restoring Stucco. Reardon's is now one of The Tucson Area's leaders in Stucco Restoration. Reardon's also specializes in:
Parking Lot Marking.

Commercial Stucco Restoration

Wood and Deck Staining

Deck Weather Proofing, Sealing and Cleaning.

Specialist in Power Washing.
Whatever you may need, if its Quality Work you desire, Reardon's is the Company for You!
ARIZONA ADDRESS and NUMBER
When it comes to Stucco, it's Reardon's
Reardons has mastered the tricky feat of doing Stucco Refinishing! Look at what we can do for you! When it comes time that your Stucco is flaking, chipping, looking weather beaten, turn to Reardon's to help fix your problems.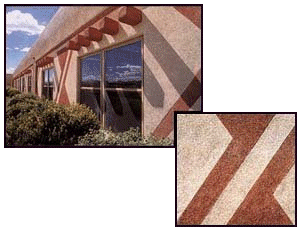 Above: The work shown here was an exquisite custom job performed by Reardon's.
---
Below: This was a job for a local school. It had many different kinds of Stucco that required many different forms of cleaning and refinishing.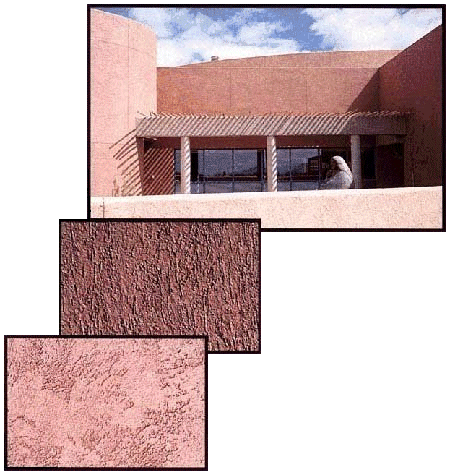 Important Stucco Restoration Techniques
The pictures below show a house to be repainted with an average amount of cracks. It is important to note that a house that is not sealed properly will allow water to seep behind the stucco and cause the stucco to release from the house. This can occur form an excessive amount of moisture or the water freezing in the winter. When water gets between the outside stucco and inside walls, a significant amount of mold and mildew damage can occur. This mold and mildew can cause sever health problems over time.
---
OHIO ADDRESS and NUMBER
ARIZONA ADDRESS and NUMBER
All rights reserved. Copyrighted
LICENSED ~ BONDED ~ INSURED